❝Built by traders,

for traders!❞ 📈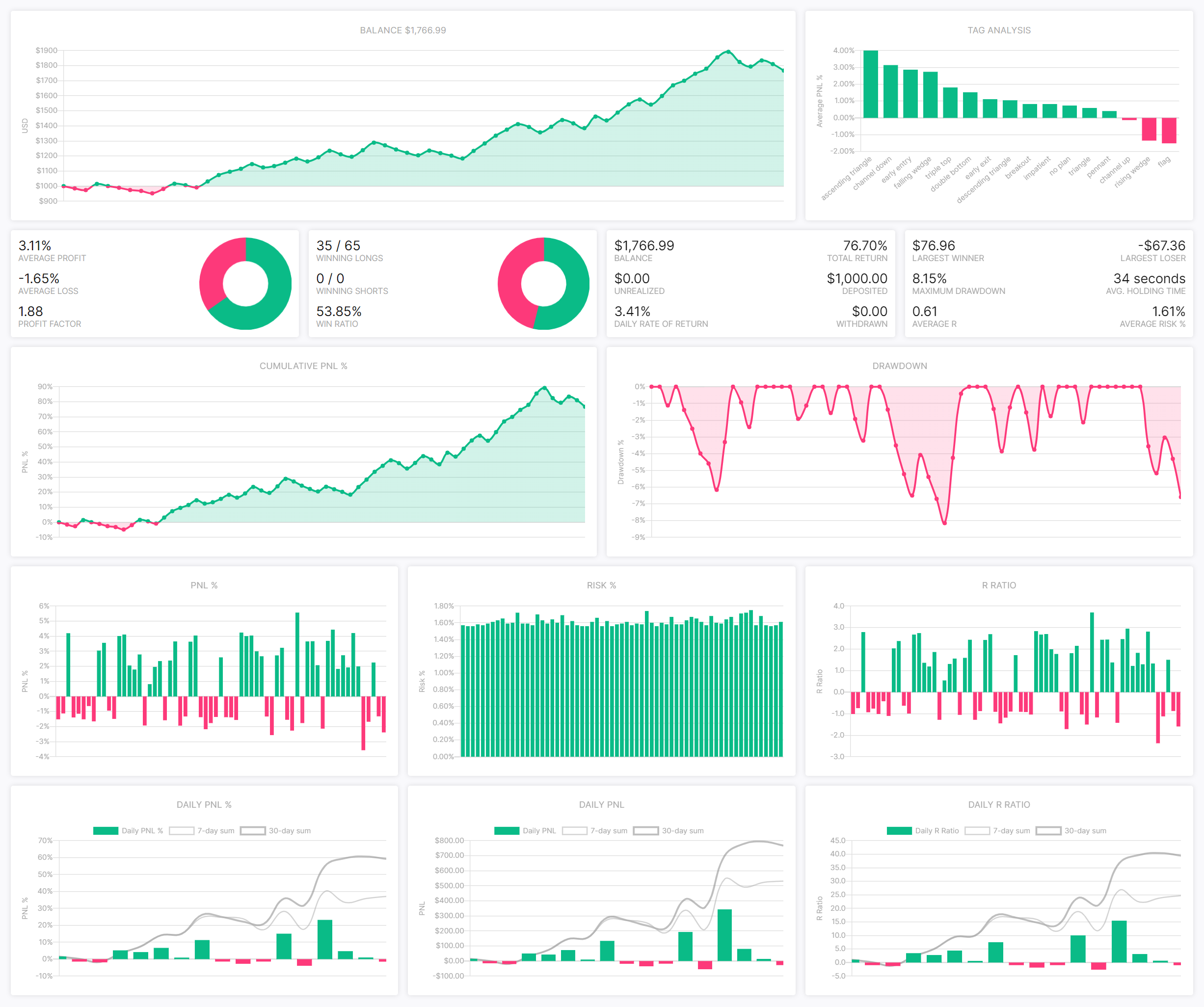 Become a better trader
To improve, you need historical data. Gain key insight into your trading performance by tracking trading related key performance indicators (KPI's), and learn how to improve your trading.
We have built this app for traders to succeed!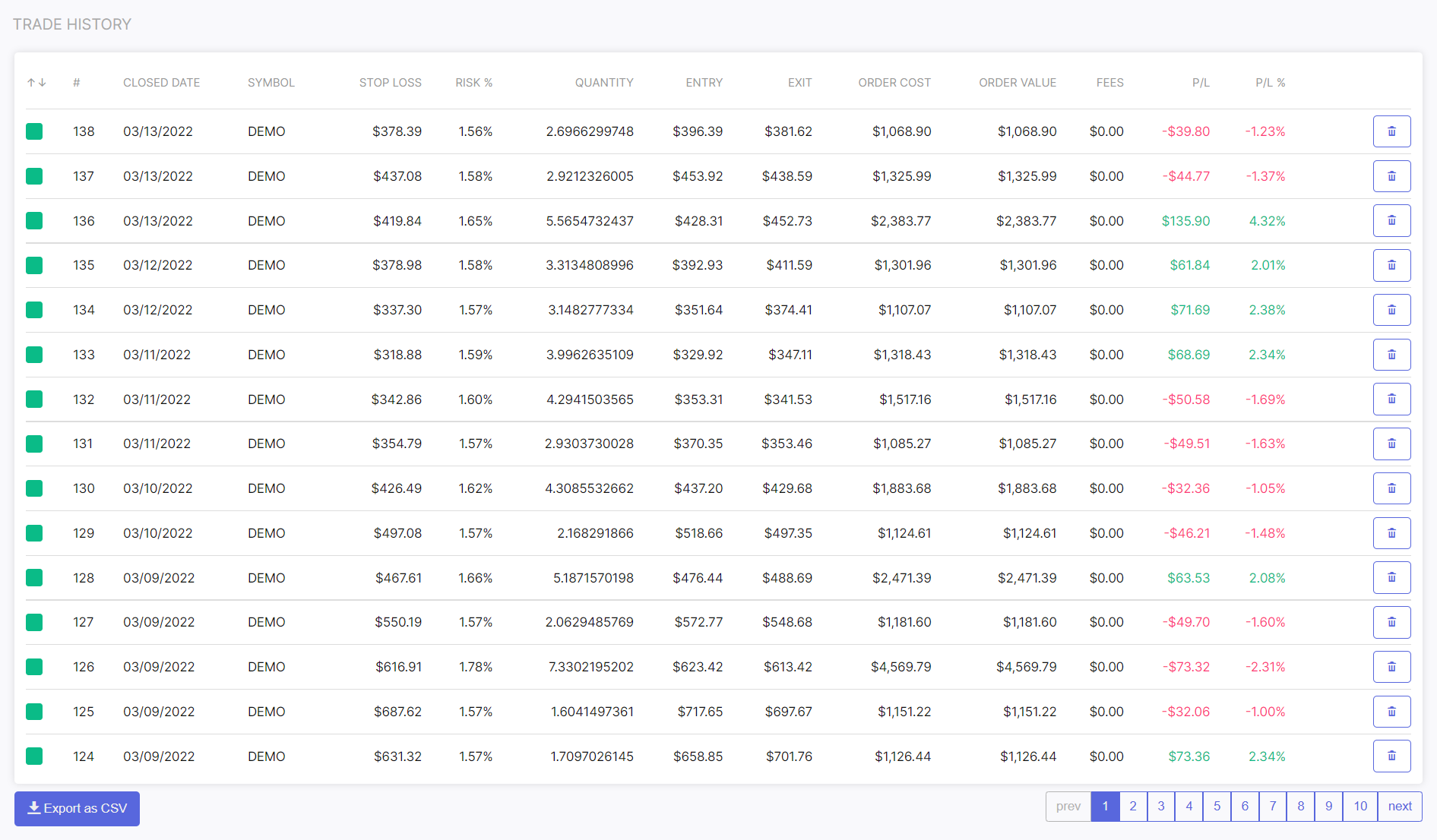 Free to use!
All features currently available on our app are free and will be free forever.
At some point we will implement additional features for TradeTracker Pro which will be monetized. We have to pay for our servers somehow. But again, don't worry, all features currently available will still be free.
Export your data
We don't want to keep your data hostage. The app provides a CSV export that you can use to download all your data.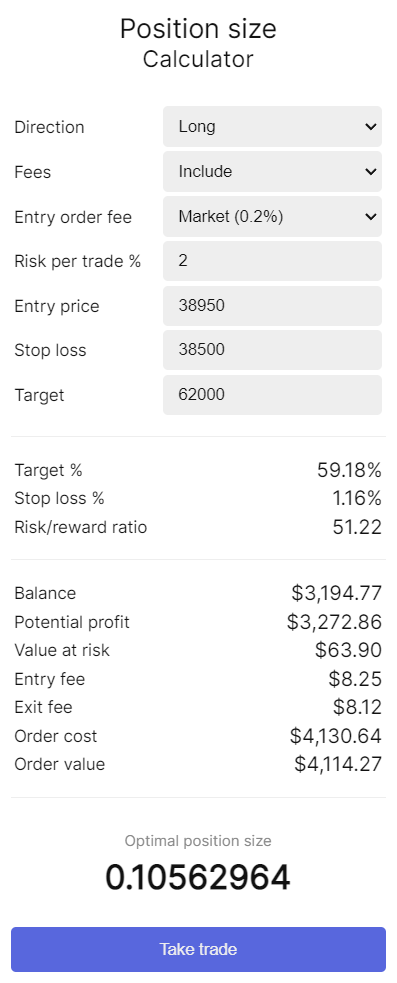 Position size calculator
Have you ever asked yourself what your position size should be if you have an entry, stoploss, and a maximum amount of risk you want to take?
Our position size calculator will answer that question for you. If you have created a trade plan and have an entry, target, and stop loss, your optimal position size will be calculated automatically based on your risk profile.
Accurate fees
The app calculates all your fees accurate to the cent.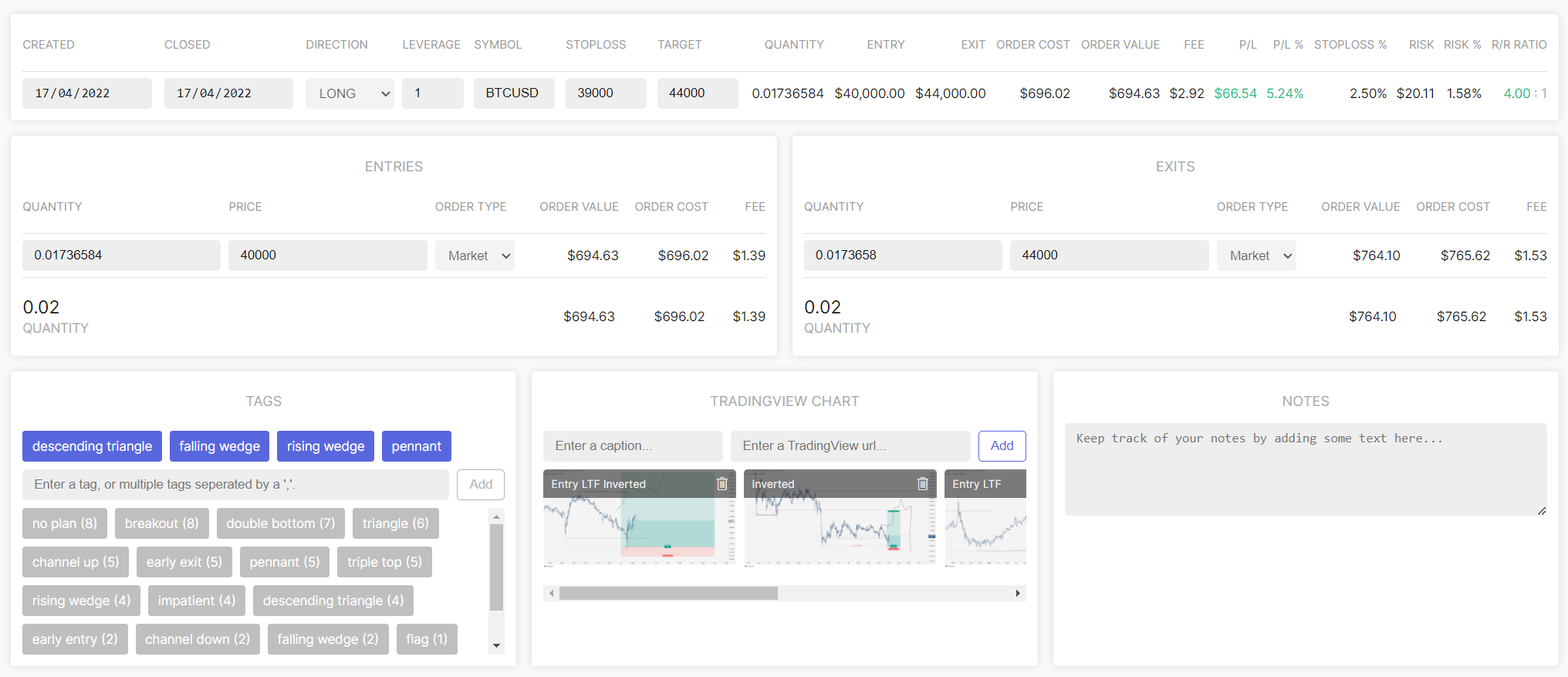 Tags
Tags will help to categorize trades based on specific labels. Categorize the trades with tags to see which tags are profitable to trade and which ones are not.
It helps you to identify which strategies, patterns or mistakes yields the biggest wins or losses.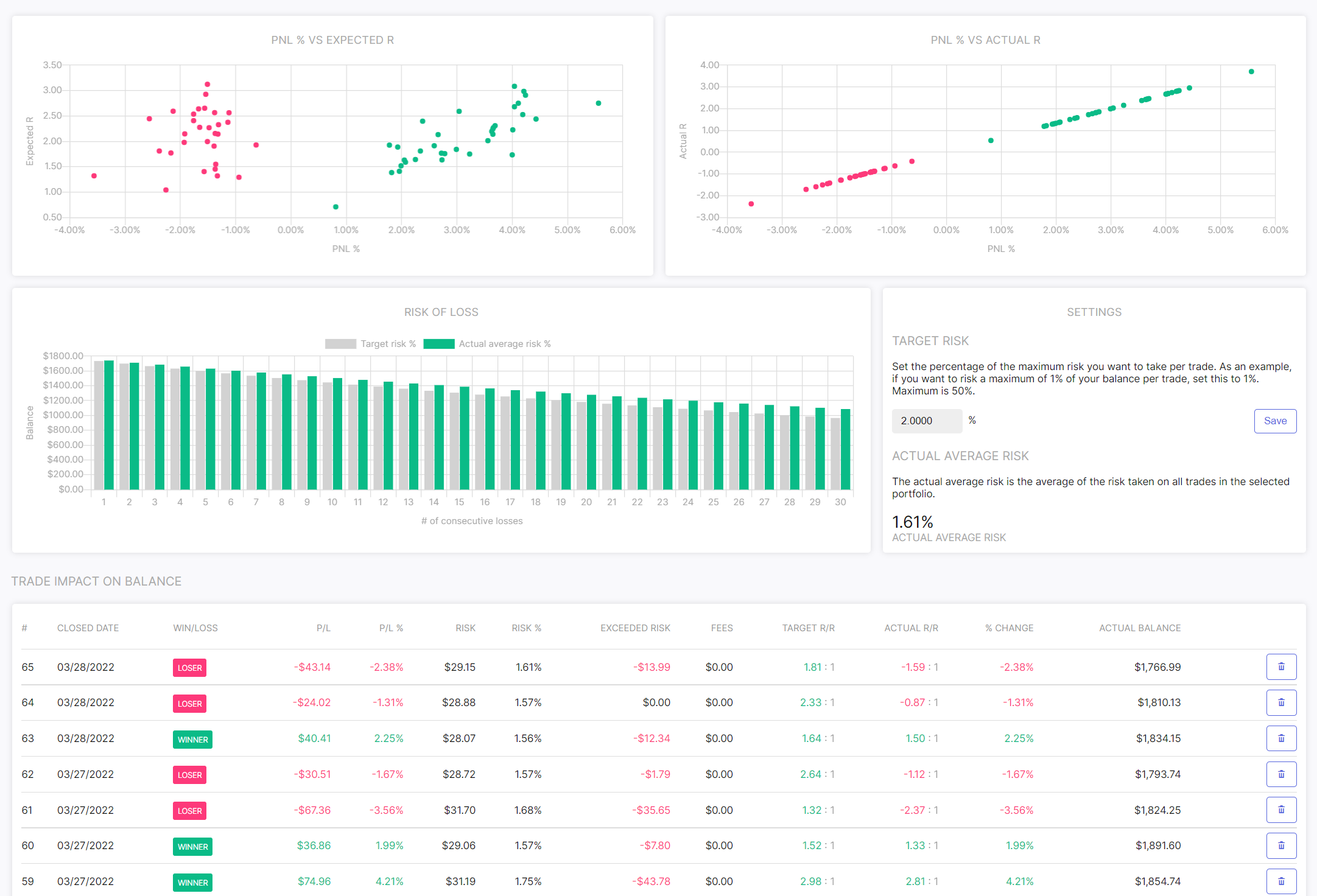 Risk, risk, and risk!
Continuously reminds you of how much risk you are taking to help you become profitable. Remember, risk management is key to trading.
Use the risk of loss tool to immediately see how your current risk profile impacts your balance in the future if things are going south.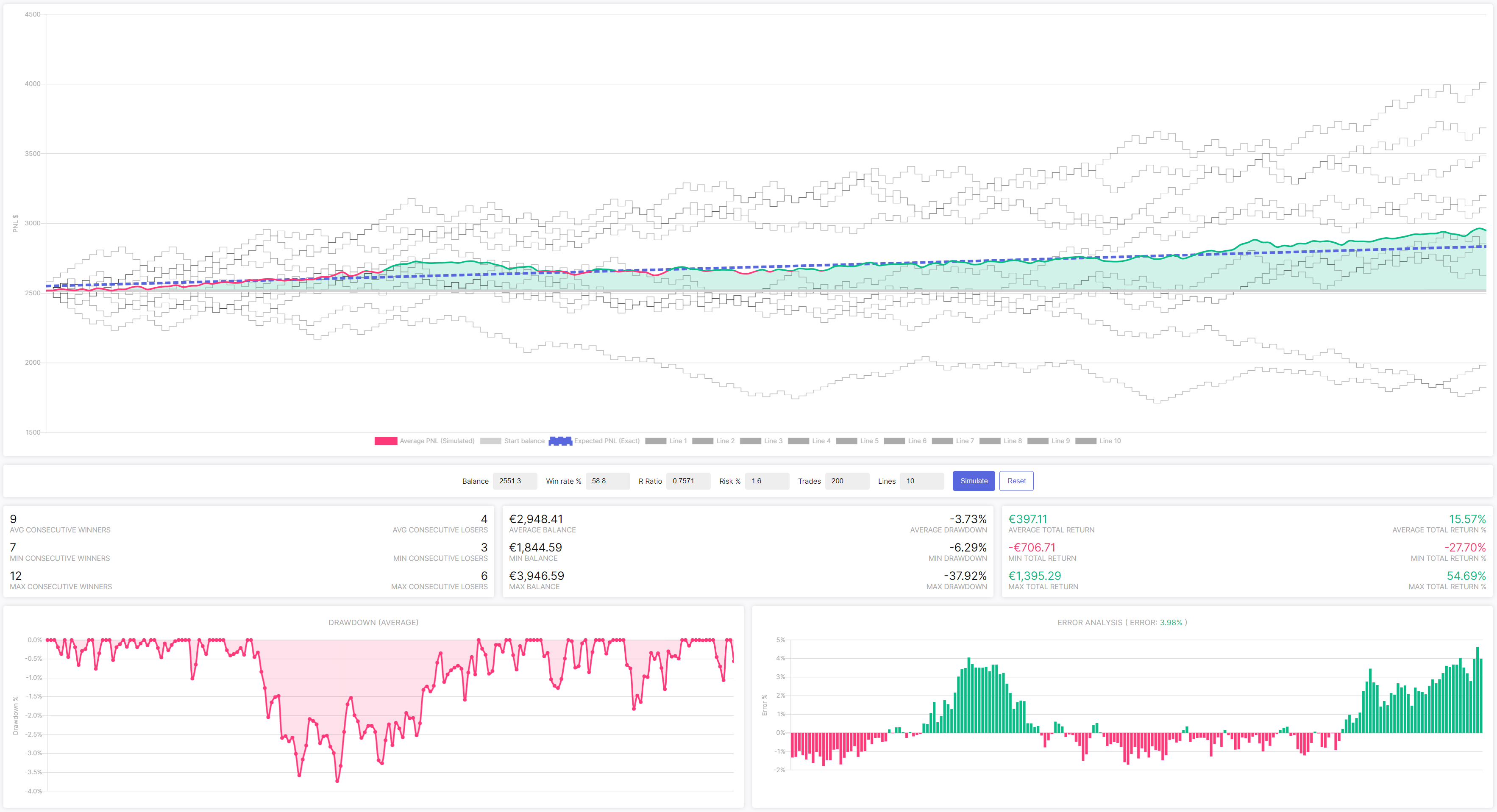 Equity simulator
Simulate what will happen with your portfolio based on your risk profile, risk-reward, and win rate.
Change the parameters to see the effect of a different risk profile, risk-reward, and win rate.
Join our community!
Our open beta is now available for everyone. Go to our app to register your free account. We would also love it if you joined our community! Your feedback is invaluable to us, so please join our Discord, and tell us your experience!